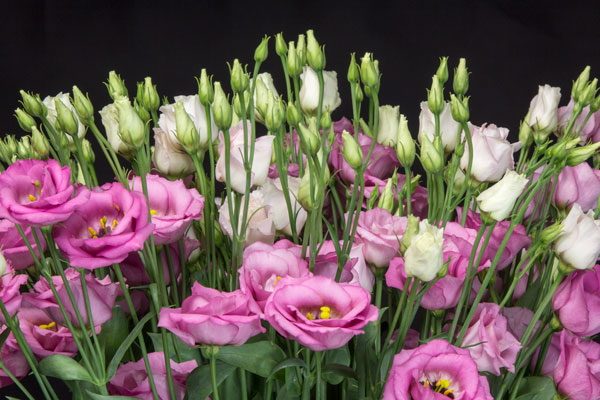 Our range currently consists of the popular Rosita and Arena types. These two strong varieties are supplied in seven different popular colours. It goes without saying that we always strive for absolute top quality, which equates to heavy branches with many flowers per branch.
Our flowers are transported to the auction immediately after harvesting. This guarantees their freshness and therefore a long vase life. LionStar attaches the utmost importance to high levels of customer satisfaction.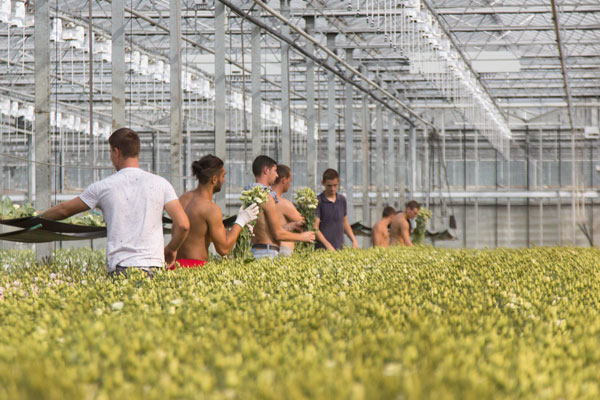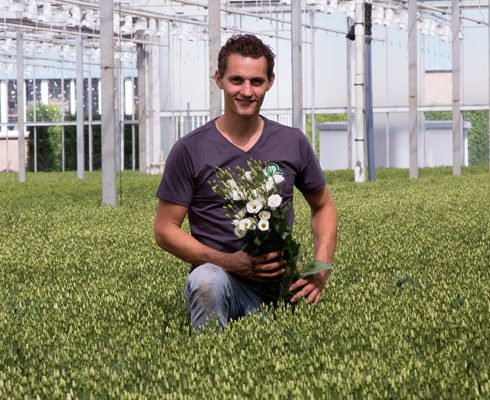 Young, dynamic and progressive, those are the most important characteristics which best describe the LionStar nursery. And this is clearly evident in the quality of our products: the 'LionStar Lisianthus'.
Our climate and supply systems are perfectly tailored to this beautiful flower's natural needs. The temperature, humidity and fertilisation are continuously monitored and controlled by our ultimately modern climate computers. This allows us to keep all aspects of the growing process at an incredibly high level, from the beginning to the very end. Focussed on just one goal: Introducing the best possible quality 'LionStar Lisianthus' to the market, with the longest possible vase life. A goal which our entire team is committed to realising every single day.
Are you interested in our product, or would you like to know more? Then please don't hesitate to contact Leonard van Wijk on 06-10275491 for a no-obligation consultation.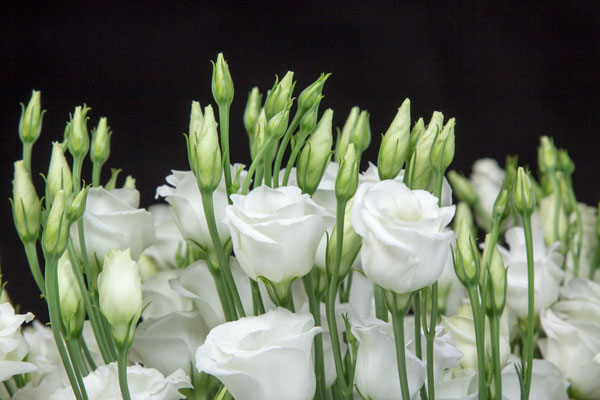 The Lisianthus' popularity is increasing day by day. This is all down to this flower's incredible versatility. It exudes both strength and softness.
The Lisianthus is available in a large variety of colours and shapes, both single and double-flowered. Its multitude of positive characteristics means the Lisianthus is ultimately suitable for many different types of bouquets, including wedding bouquets, corsages or biedermeiers. This has made the flower a very much loved one among florists.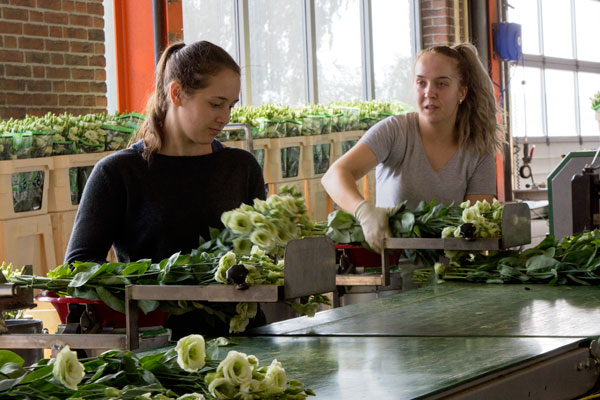 Contact person: Leonard van Wijk
Product: 'LionStar Lisianthus'
Total business area: 4 hectares.
Number of employees: 25
Weekly production: 350,000 branches
Auctions: Aalsmeer, Naaldwijk, Rijnsburg, Rhein-Maas